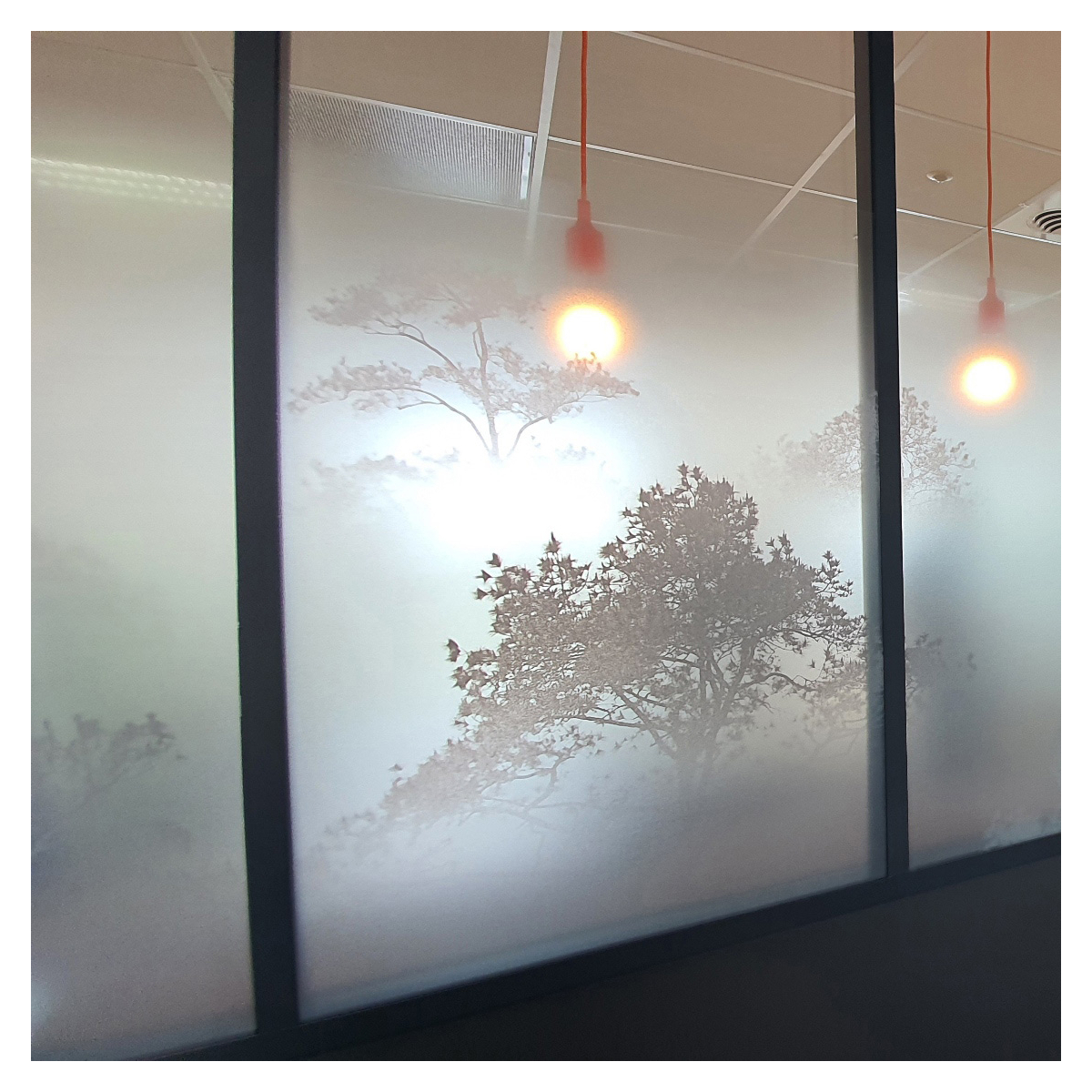  
Window film Perfect gradient mist
A window film inspired by nature.
These decorative window films create atmospheres of mist that change color as you move around.
While maintaining privacy, these window displays blend into the space thanks to their lightness and frosted gradients.
The white prints of the trees bring depth and a natural feel to the place.
Choose your dimension (Lg x Ht):
- L: 300 x 130 cm in one part
- XL: 360 x 200 cm in 3 parts of 120 cm
- XXL: 202 x 265 cm in 2 parts of 101 cm
To see one of our achievements with this model, go to our professional website
For a tailor-made request (supply and / or installation), contact us
Glass Deco decorative films cover all glass surfaces, both in the home and in the office: verandas, bay windows, windows, showers, storefronts, office separation, waiting rooms, lobby...

They are customizable, easy to install and clean.

Background color:

- Frosted effect film to create an area of privacy

- Transparent film for an elegant and chic dressing

Video: installation with soapy water