 
Dichroic window films
3M Glass Finishes Collection - Crystal
Between color and transparency - Multilayer polymer film allowing a change of color according to the brightness and the angle of observation.
Available in 2 shades: The Chill reflection: copper effect / The Blaze reflection: blue effect
REF: Dichroic DF-PA Chill / Blaze
Dimensions: sold by ml - Width 122 cm
Delivery within 48 hours subject to availability
For larger quantities or if you need installation service, contact us
This product is also available in several shades - see catalog page 36-37
3M Glass Finishes 2020-2021, a new collection of window films to enhance your spaces!
For interior decoration, we present the new 3M ™ Glass Finishes 2020-2021 3M ™ collection and the all new 3M ™ DI-NOC ™ film. For the glass products industry, a new generation of films aims to completely redefine the rules of the game.
With over 100 unique designs, patterns and textures, 3M Glass Finishes make it easy for you to add strong design to your space.
Fasara, Di-Noc, Crystal, Dichroïc, these collections allow everyone to design personalized spaces.
All these high-end finishing films are ideal for decorating offices, hotels, points of sale, restaurants, etc.
For harsh environments such as the healthcare industry, these films are designed for easy cleaning, are M1 rated and have a 10 year durability.
View and download the 3M Glass Finishes 2020-2021 color chart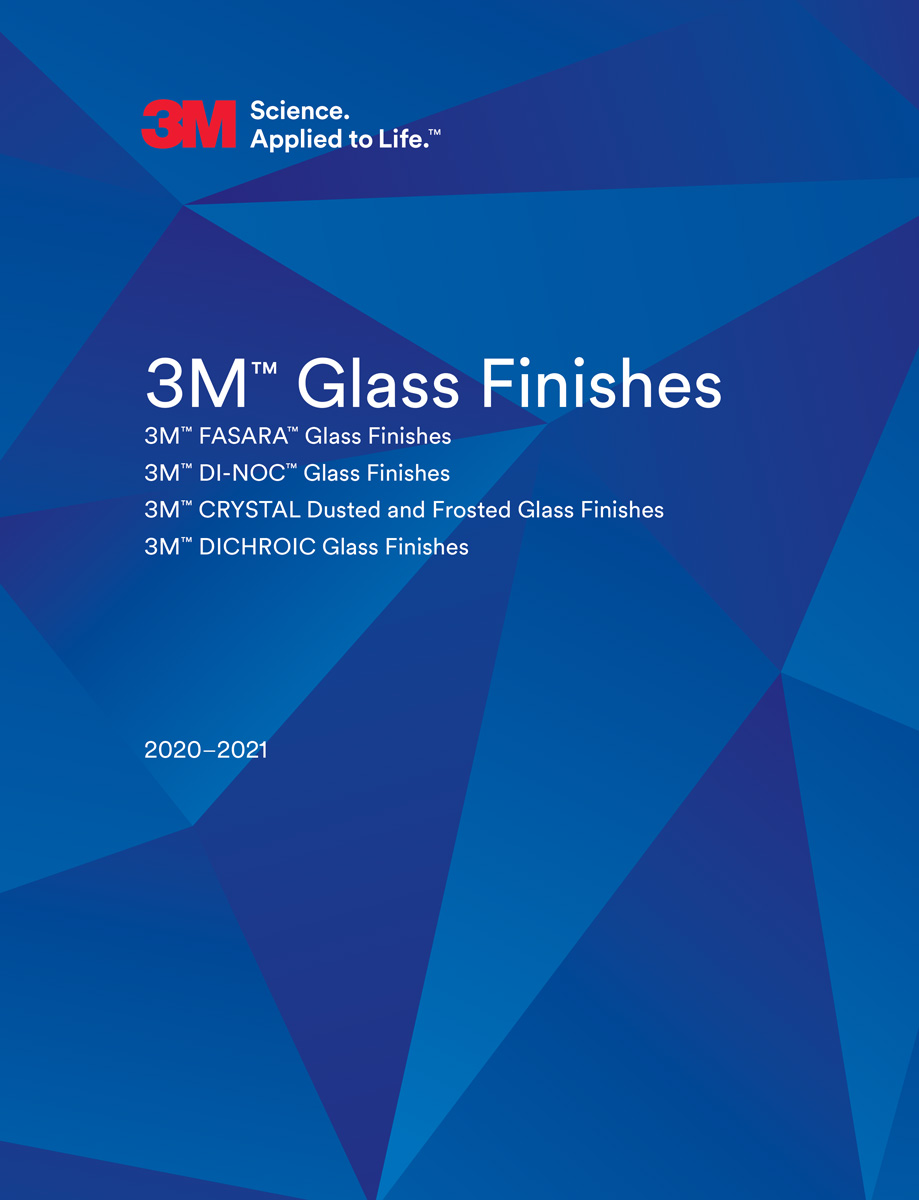 Order the 2020-2021 color chart by sending us an email with your contact details. Price 35.00 € / HT (deductible with the first order).
If necessary, we have a network of installers approved by 3M throughout France.