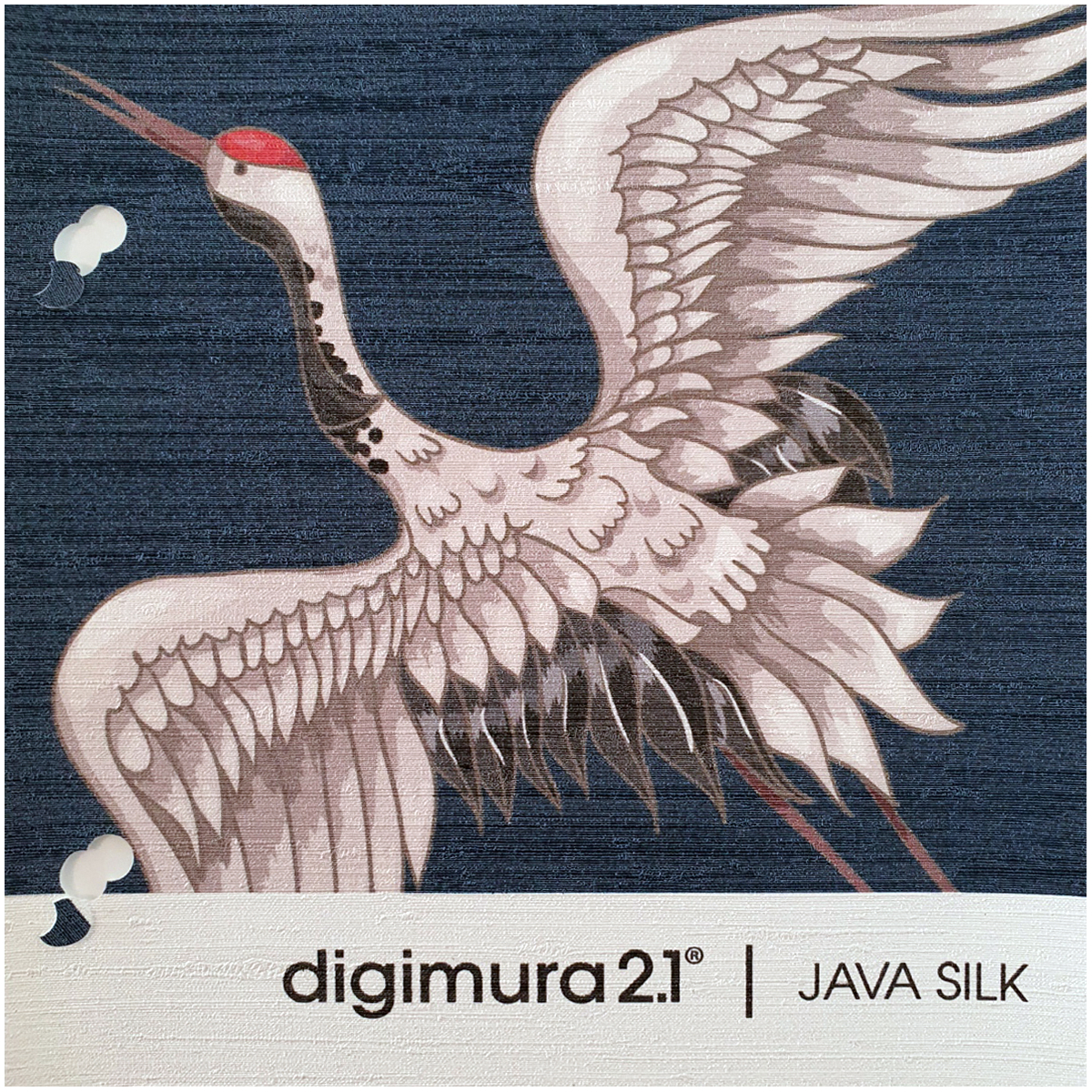  
Papergraphics metallic and structured wallpaper
Papergraphics, high-end textured and metallic wallpapers
Independent and innovative for over 35 years, Papergraphics manufactures wallpapers with high-end material effects.
Papergraphics is the market leader in large format digital decoration. They have developed a range of products adapted to the applications and requirements of different market sectors.
They will surprise you with the quality of their textures and their metallic aspects. The creations have never been so well highlighted.
DIGIMURA & MURAMOUR WALLPAPERS CATALOG
DOCUMENTS AND SAMPLES:
Download the visuals for your photo library
Download the documentation and technical sheets
NEW 2020
Metallic wallpapers in silver and gold (350g - M1 classification).
Responding to constantly evolving decorative trends, these finishes allow artists and designers to create a metal effect. A look that you can't achieve otherwise!
FOR DIFFICULT ENVIRONMENTS
The Digimura 2.1 range offers superior quality wall coverings created for designers, architects and home improvement specialists for use in all types of interior design projects (cafes, bars, restaurants, shops, hotels, offices and museums ).
Digimura 2.1 is premium vinyl with 350gsm fabric backing, durable and impact resistant. It is perfect for long term installations in high traffic commercial areas such as stairwells, hallways and hospitals.
All Digimura wallcoverings have a CE declaration of performance. This means that they comply with the construction regulations EN 15102: 2007 + A1: 2011. They are scratch resistant and can be cleaned, and benefit from a Euroclass EN13501-1 fire classification even when printed. .
Available in five different finishes, each adding a gorgeous aesthetic to the printed image. The available textured surfaces, combined with appropriate printed patterns, are a solution for hiding substrate defects in renovation projects.
THE RIGHT QUALITY / PRICE RATIO
The Digimura 1.1 range was created for designers, architects and interior design specialists.
With demanding application performance criteria, Digimura 1.1 (300 g / m2) is a range of printable vinyl wallcoverings with fabric backing. This range offers ultimate impact resistance for heavy traffic such as commercial areas, stairwells and hallways.
All of these wall coverings are designed specifically to meet application and regulatory requirements. They are resistant to scratches and can be cleaned, all have a fire classification "Euroclass EN13501" (essential for public spaces) even once printed.
Available in five different finishes, each of our Digimura 1.1 wallcovering surfaces adds an extra creative dimension.
LOVE OF TEXTURES
The Muramour range is used for medium traffic environments such as reception areas, offices and shops.
Muramour is a vinyl wallcovering with a 300 g / m2 paper backing. Like all our wall coverings, Muramour is designed specifically to meet the
requirements for optimal indoor use. It is scratch resistant and can be cleaned. It also has a fire classification "Euroclass EN13501" (essential for public spaces), even once printed, and therefore complies with regulations (CE performance).
Available in 7 textured surfaces, use these wonderful textures to bring a special look to your creation.