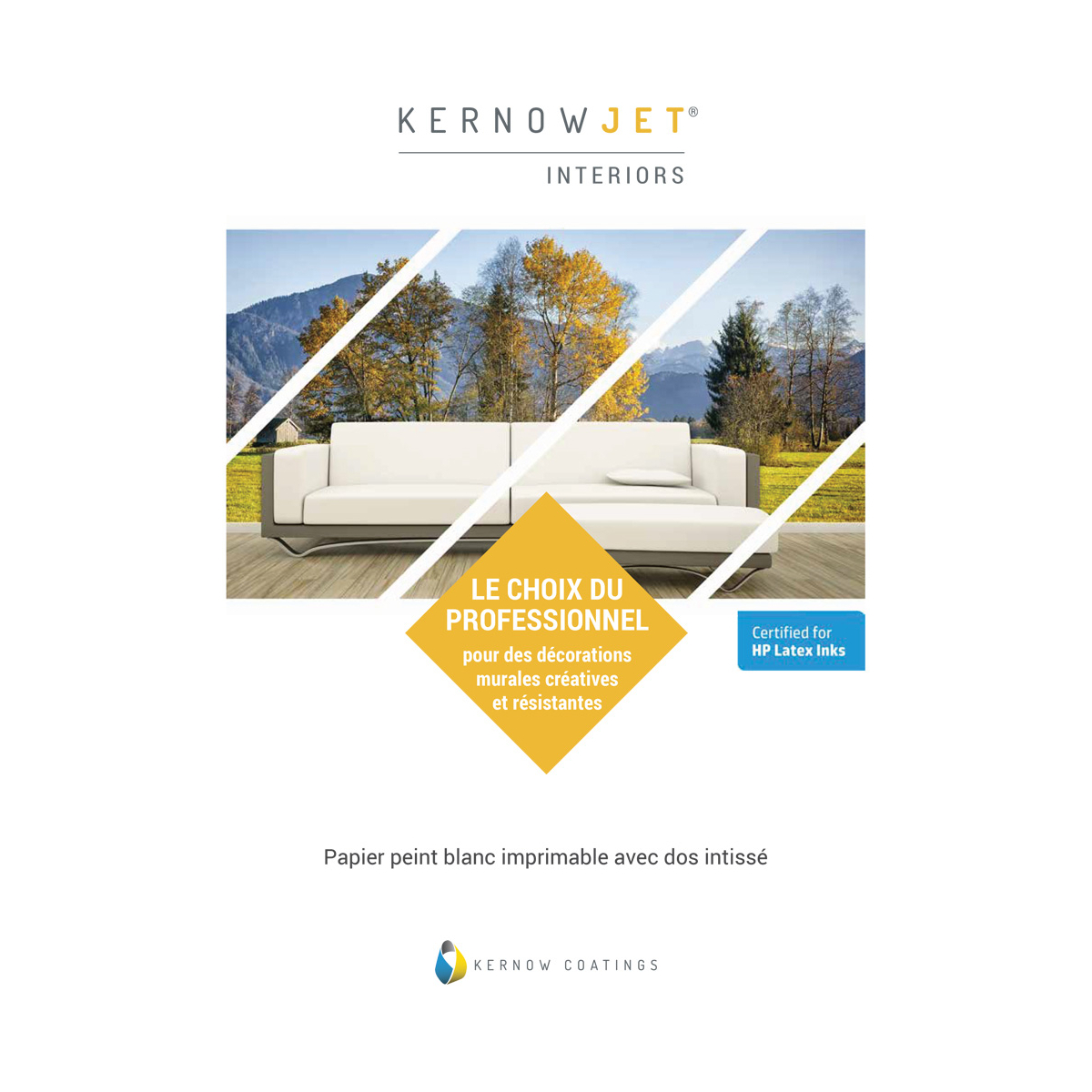  
Kernow Jet structured wallpaper
Wallpapers created for harsh environments
We have selected the Kernow Jet range for the wall decoration of high traffic areas such as shops, points of sale, hotels, offices, hospitals, etc.
These 500 micron textured wallpapers are fire certified, biopruf against microorganisms, water resistant and washable. They are available in 13 high quality material effects. High definition printing with environmentally friendly Latex inks brings a stunning result. For very intensive traffic areas such as points of sale, hotel and airport corridors, schools or hospitals, these wallpapers are available in a thickness of 620 microns.
Color chart of 13 Kernow Jet structured wallpapers

Media maker Kernow Coatings launches KernowJet INTERIORS, its new line of large format films.
Range of wallpapers, printable white, with a non-woven base specially designed for intensive use. Adapted to a multitude of applications, from "corporate" walls to unique artistic decorations, they are ideal for shops, points of sale, hotels, offices, airports ...
Bio-Pruf® antibacterial treatment, these media are an ideal solution for hospitals, nursing homes and schools.
These wallpapers are made on a non-woven base coated with structured PVC, itself re-coated for perfect printability with Latex inks. They come in two versions and 13 different structures. The 500µm version is intended for high traffic environments such as public places and the 600µm version, even more resistant, is intended for very high traffic areas