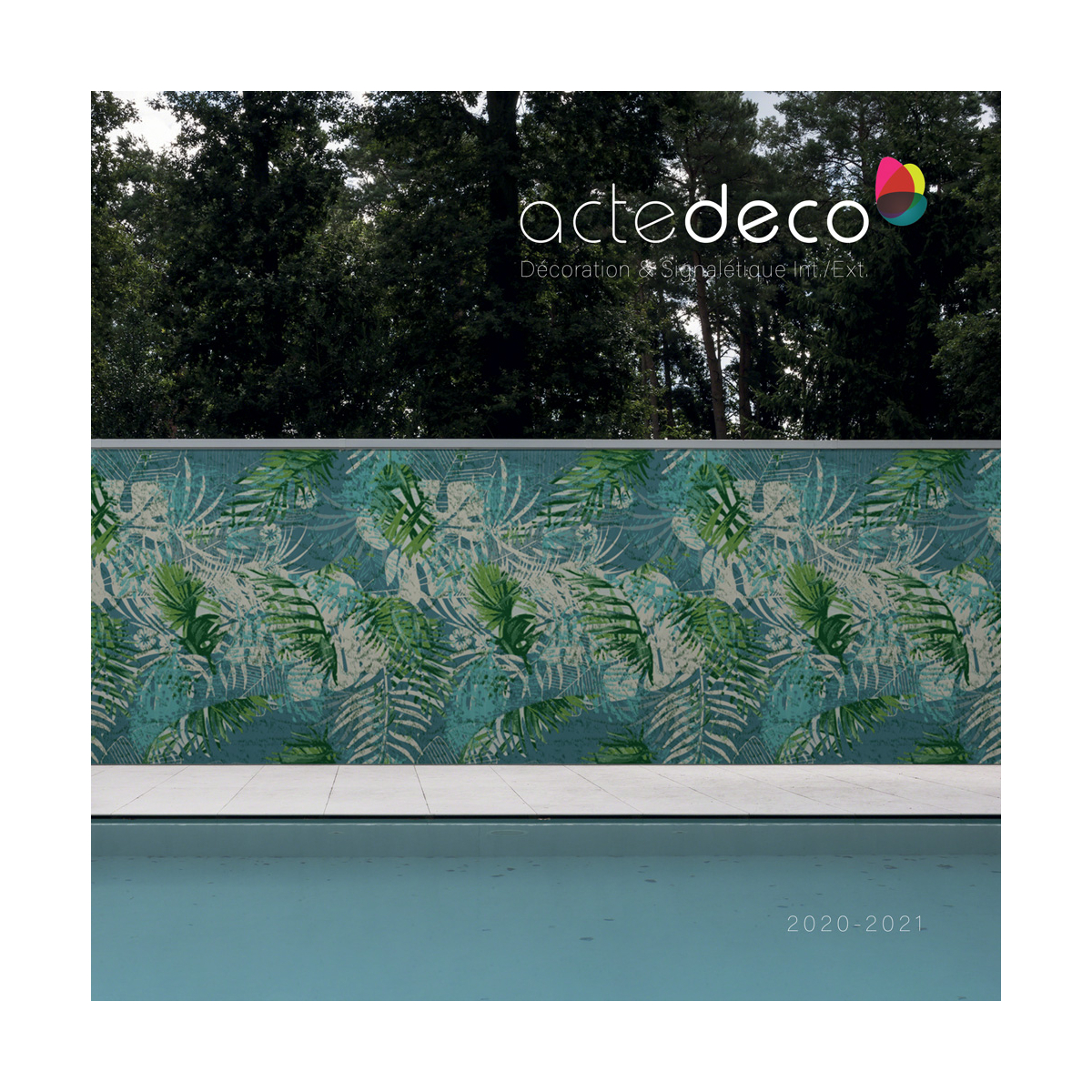  
ACTE-DECO 2020-2021 Catalog
ACTE-DECO 2020-2021 Catalog
Design solutions for your interior and exterior spaces.
Let your imagination run wild, we create personalized spaces with you in your image.
Since 2001, ACTE-DECO has been offering original collections and tailor-made solutions for professionals in decoration, layout and architecture.
Panoramic wallpapers, Outdoor wallpapers, films and textiles for windows, signage, children's areas ...
View and download the online catalog
28 PAGES PAPER CATALOG
View and download the online catalog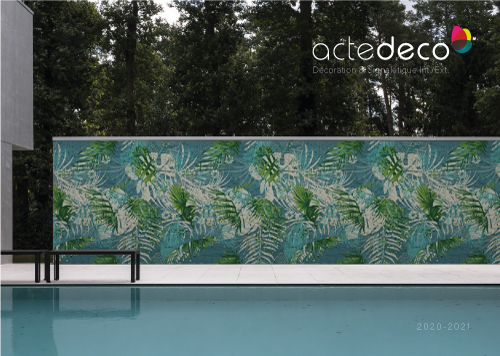 CREATE TOGETHER
Our team is made up of people qualified to provide you with a key service in
hand from design to installation of your project throughout France
OUR CREATIVE COMMITMENT
Our design studio and our DTP service support you from expertise to design
of your project.
ENVIRONMENTALLY FRIENDLY PRODUCTS
For the manufacture of our products, our workshop uses ecological supports without solvent,
VOC and PVC free.
PERFECT INSTALLATION
Our approved installers take care of the installation of our products throughout France.
ACTIVITY AREA
. Hotels and restaurants
. Points of sale
. Health
. Public spaces
. Offices
. Nautical universe
SUMMARY
Our creative commitment Page 03
Personalized decoration Page 04
Careful signage Page 05
Renovate or replace? Page 06
Interior wall coverings Pages 07 to 12
Window films and textiles Pages 13 to 17
3M Di-Noc Decorative Coatings Page 18
Floor coverings Pages 19
Exterior wall coverings Pages 20 to 23
Children's areas Pages 24 to 27